Emerging quartz stone has high-quality characteristics such as smooth texture, full color, uniform particles, strong hardness, high temperature resistance, corrosion resistance, and easy care. It is divided into cool and warm colors in color, and it is colliding with cabinets of different materials. The same unexpected effect. The hard quartz stone crystals, crystal clear particles, calm and full color, flowing texture, and then with the natural appearance, strong and durable and green environmental protection solid wood, casting a different kind of romance, elegance and refinement. How to choose your own color?
1.What we see most now is the white countertop, not only because the white countertop is beautiful and versatile, but also because it is easy to care for and looks cleaner. Pure and flawless, spotless colors. The countertops with white as the main theme present a simple, elegant and clean feeling, which is undoubtedly the best choice for those who like clean and quiet. The contrasting color of white and black will create a pure calming effect, and there is nothing to disturb the mind. White and any color will produce an unexpected feeling.


Yellow is a noble color, it is a symbol of identity. Light yellow can be combined with a variety of colors to produce a satisfactory effect, and bright light yellow creates a youthful and unrestrained artistic conception.
Black and white is a philosophy that always gives a calm, introverted feeling and reveals a mysterious atmosphere. The kitchen countertop is decorated with black quartz stone, which looks calm, mature, noble and elegant, reflecting the owner's elegant and unique taste and achieving a classic interior design!
Enthusiasm and full of joy. Young newlyweds adopt the most appropriate, not only can reflect the strong and bold personality of the host, but also can show the youthful vitality, show luxury.
The brown countertop is a color between black and white. It is a fashion color that will never go out of fashion. It is a calm and atmospheric color. It is good to match with brightly colored cabinets.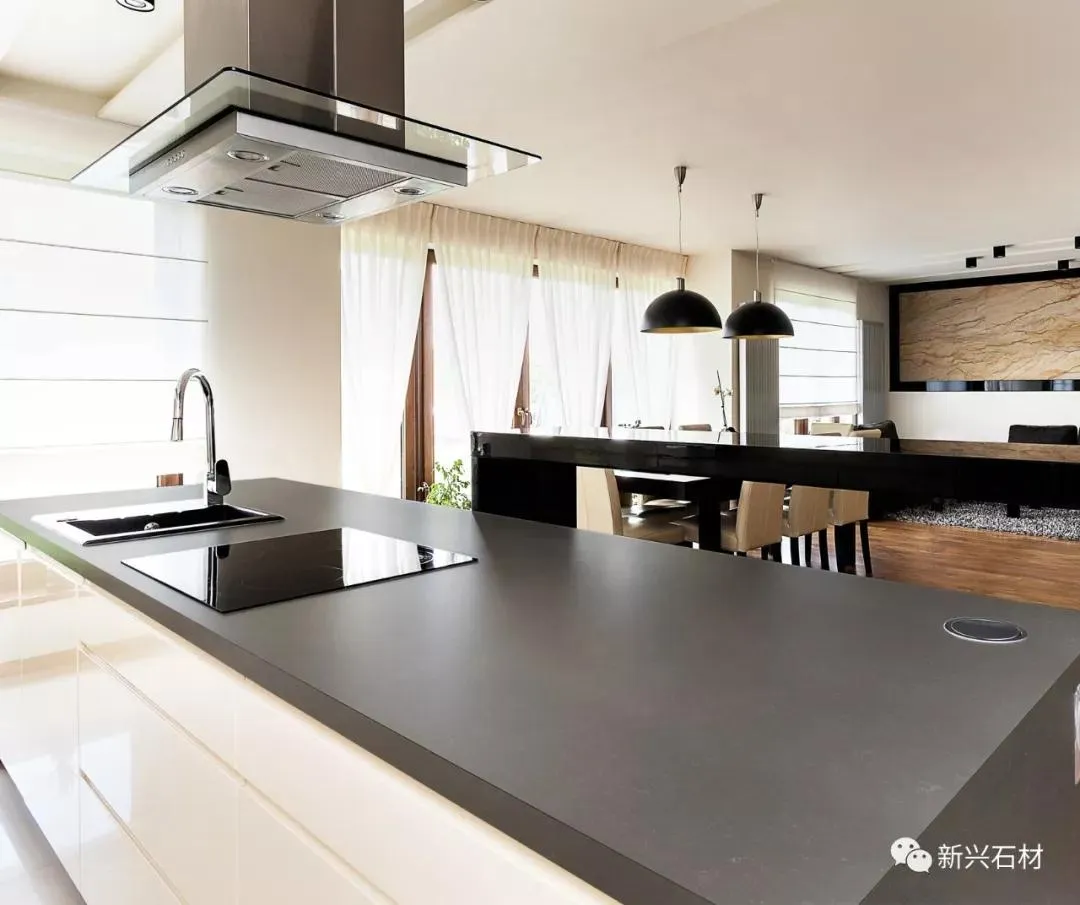 The countertop needs to consider the meaning of its color matching in the process of use. Different colors of quartz stone have different meanings in the decoration process, and also reflect the cultural taste and cultivation of the owner.